Automotive Testing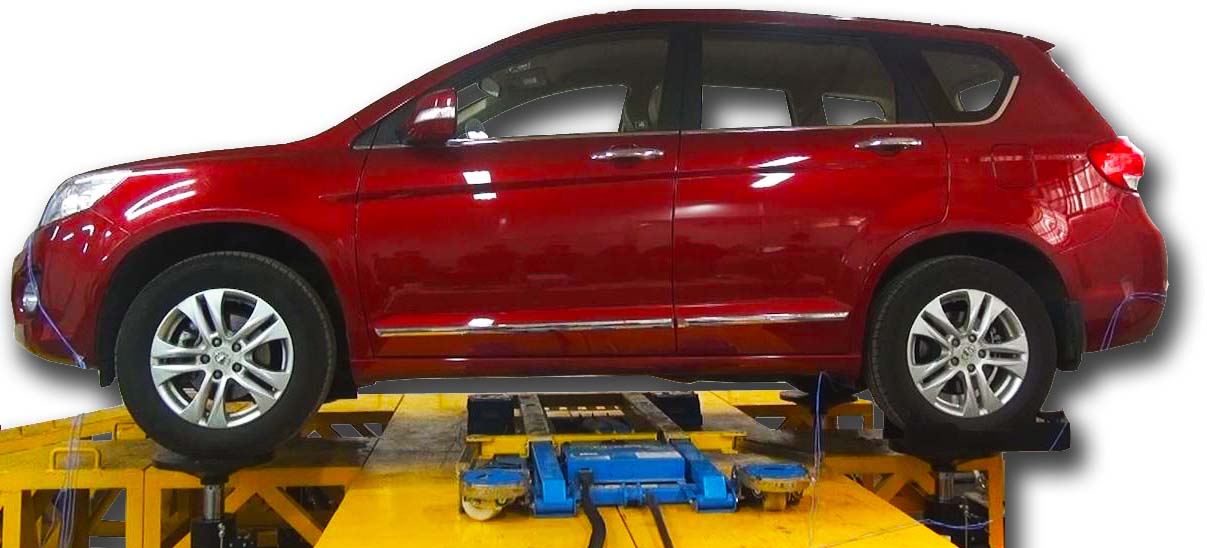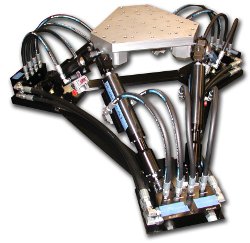 From
Road Simulators
to
Vibration tables
, Shore Western offers a complete line of systems and components for the automotive industry
Four Poster road simulators are the workhorse of the simulator family. Inputs are tire-coupled, meaning that they are applied to the vehicle in the same way they are on the road. This results in very accurate boundary conditions and makes them ideally suited to NVH. Ride, and Squeak and Rattle evaluations. They are also used for End-of-Line testing, and structural testing of the vehicle chassis early on in the vehicle development process. Shore Western's Four Posters use RTAC to accurately reproduce sinusoidal and time history excitations.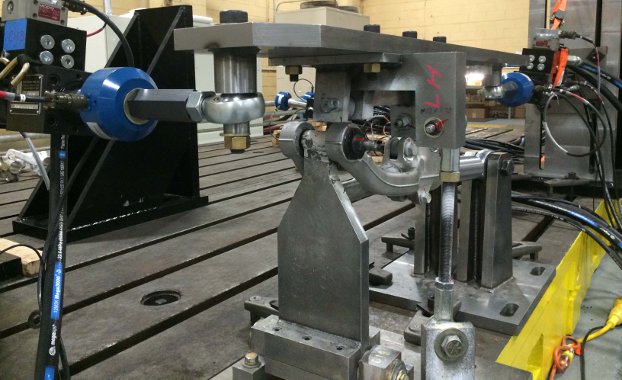 We manufacture vibration tables in either the Stewart Platform configuration (shown), or the classical MAST (3-2-1) configuration in sizes suitable for small applications (such as engine ancillary components), to large sizes for vibration testing of items such as truck cooling modules. We have also built tables with very high angle capability to test seats for off-road applications. Vibration tables are used for Squeak and Rattle, and durability of mounts for engines, engine accessories, radiators etc. They are also used for testing items such as seats, instrument panels, lights.

Our reliable and affordable Test Pro Components and load frames are used for many different applications in the automotive industry such as component fatigue, elastomers, shock absorbers, materials, and dedicated test stands.
We are also able to custom build test stands for specific component tests. Our software is completely user programmable, so that you (or we) can build a custom turn-key user interface for your standard tests with very little effort.
When you deal with Shore Western you will immediately notice a difference. While we do have standard systems and components that we can offer, we will not force you to buy from a catalog. We are here to meet your specific needs, and we will tailor solutions to fit your requirements.
Real Time Adaptive control is not something we add as an option, it is included with all our controllers. This means that you can perform command optimization on everything from sine waves, to block programs to time histories without having to purchase additional software bundles.
Multi-station capability is also included in every controller. There is no limit to the number of stations you can run, as long as you have the hardware to support them.